SkillSelect and State Invitation Rounds
Occupation Ceilings
Occupation ceilings may be applicable to the invitations issued for some occupations in the subclass 189 and subclass 491 – family sponsored visa programs. Occupation ceilings are a reasonable limit on the number of Expression of Interest (EOIs) that can be invited. Occupation ceilings do not apply to State or Territory Nominated visa subclasses.
Current Round
Invitations issued on 21 January 2022
Invitations Issued during 2021-22 Program Year
If you are Invited or Selected
If you are invited to apply for a visa, you will receive an invitation from SkillSelect. The applicant will then have 60 days from the date of invitation to make a valid visa application online prior to the invitation expiring. Applications received outside of the timeline will be invalid and another invitation will be required for the applicant to be eligible.
Occupations in the 21 January 2022 Invitation Round
Occupation

Invited for Subclass

Lowest Points Score Invited




subclass 189

Lowest Points Score Invited




subclass 491 (FSR)

Agricultural Consultant

491
N/A
80
Agricultural Scientist
491
N/A
80

Biotechnologist

491
N/A
80

Chemical Engineer

491
N/A
80

Emergency Medicine Specialist

189
90
N/A

Environmental Consultant

491
N/A
80

Environmental Scientists nec

491
N/A
85

Food Technologist

491
N/A
80
General Practitioner
189
90
N/A
Geophysicist
491
N/A
80
Life Scientist (General)
491
N/A
105
Life Scientists nec
491
N/A
95
Medical Diagnostic Radiographer
189
90
N/A
Medical Laboratory Scientist
189, 491
90
80
Medical Practitioners nec
189
90
N/A
Medical Radiation Therapist
491
N/A
95
Microbiologist
189, 491
90
85
Midwife
491
N/A
85
Mining Engineer (excluding Petroleum)
189
90
N/A
Neurosurgeon
189
95
N/A
Nuclear Medicine Technologist
189
95
N/A
Nurse Practitioner
189
95
N/A
Orthotist or Prosthetist
491
N/A
80
Paediatrician
189
90
N/A

Petroleum Engineer

189
90
N/A

Physiotherapist

491
N/A
80

Psychologists nec

491
N/A
80

Registered Nurse (Aged Care)

189, 491
90
80

Registered Nurse (Child and Family Health)

491
N/A
80

Registered Nurse (Community Health)

189
90
N/A

Registered Nurse (Critical Care and Emergency)

189, 491
90
80

Registered Nurse (Developmental Disability)

189
90
N/A

Registered Nurse (Medical Practice)

189, 491
90
90

Registered Nurse (Medical)

189, 491
90
80

Registered Nurse (Mental Health)

189, 491
90
80

Registered Nurse (Paediatrics)

189, 491
90
80

Registered Nurse (Perioperative)

189, 491
90
80

Registered Nurse (Surgical)

189, 491
90
80

Registered Nurses nec

491
N/A
80

Social Worker

491
N/A
80
Veterinarian
189
90
N/A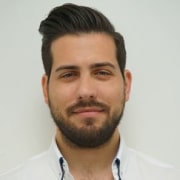 Victor Organero
GradCertMigLaw (VU),
Juris Doctor -Master of Laws (current) and Bachelor of International Studies – Political Science, Spanish
Victor is a Registered Migration Agent with previous experience in an immigration law firm in Melbourne. Victor has extensive experience in Employer Sponsored visas (including 482, 186, 494). He has extensive knowledge of Immigration law and regulations, he advises businesses as well as individuals across a broad range of visa categories. He is professional, extremely organised, motivated, and dedicated to his clients' needs.
Victor is also experienced with other visas including Skilled, Partner and Distinguished Talent /Global Talent visas. It's the challenge – or the multifaceted approach required to navigate the Australian migration system that keeps him focused. Book a time with Victor here. Victor speaks Spanish as a second language – ¡hola!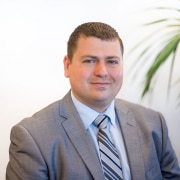 Daniel Bellissimo
Lawyer- Juris Doctor- Registered Migration Agent (1800044)
Daniel Bellissimo is an experienced migration agent who completed a Juris Doctor degree from the University of Windsor Ontario and a Bachelor of Arts (Honours) degree from Carleton University in Canada. Since migrating to Australia, Daniel completed bridging courses at Monash University, a Graduate Diploma of Legal Practice at the College of Law and was admitted as a practising lawyer in November 2016. Since then, Daniel has been gaining experience, predominantly focused on the area of Australian migration law, including with complex visa applications, visa refusals and cancellations. Daniel offers a unique and insightful understanding of immigration law as well as the opportunities and challenges of the migration system. With a philosophy of providing high- quality, reliable advice and always acting with honesty and integrity, Daniel enjoys working with clients to help them achieve a positive outcome. Daniel is based in Brisbane and you can book a video call with him here.