See what our clients have to say about us!
We love what we do and we're good at it! You can read more testimonials and get migration updates on our Facebook page. Tell us about your experience with VisaEnvoy and review us on google.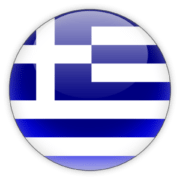 I am really excited and happy. Thank you so much for all your help with our de facto visa!!! You made us stress free and took away our worries, also you helped us explain each stage of the partner visa process. You are very professional and at the same time easy to communicate with. The personalised services made us feel special and cared about. We are very happy that we can be together and start a new life ! Thank you for being patient with us and our many many questions and your prompt replies. We appreciate all you have done and would certainly recommend you to everyone we know.
Thanks for all your help with our 457 application. I am extremely excited to have been granted the 457 visa and can start my work and hopefully go all the way to permanent residency. Your experience and professionalism is really appreciated.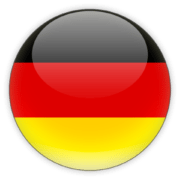 "A HUGE BIG thanks to Simon and Voja for all their hard work and support in helping us get our 189 skilled independent visa! We are excited and happy that we get to stay in Australia and start a new chapter in our lives." Vielen danke!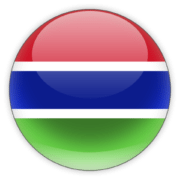 "We would like to thank Simon and VisaEnvoy for your assistance in reaching our goals which was Australian PR. It was the most exciting moment when Voya called us to inform that our Permanent Visa was Granted. Voya has been great. He has been positive, caring and professional from the start. He has always replied promptly and demonstrated a care for his clients, with a great sense of humour. We were granted our 186 visa in 4 months from Nomination approval."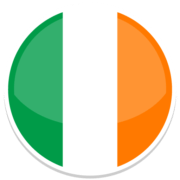 Appointing VisaEnvoy Migration to act as our migration representatives has been our best decision yet. we received expert advice and guidance in our very complicated 457 application. Complicated as my employer was changing ABN and the structure of his company. VisaEnvoy are highly experienced in employer visas and I'm very happy with the process and my 457 visa outcome. 100 percent with go to them for the 186 transition visa!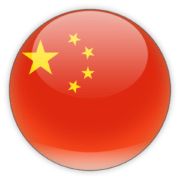 When I started this journey, I needed  a guarantee  that I was following the process in the right direction. Voya and VisaEnvoy gave me this peace of mind. They are very honest and I would recommend them to anyone who want to start this process. I have already encouraged whoever I know and want to emigrate to Australia to contact them. The training organisation willing to sponsor me to come here and receive a specialised training did not have a clue how to do it. Thank you very much for making my 407 visa process as smooth as possible, I have enjoyed having you as my immigration representatives and I look forward to meeting you soon in Australia.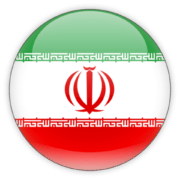 Very happy I chose to go with VisaEnvoy for my Permanent Residency RSMS visa application. Simon was knowledgeable, guiding me and my employer with my RSMS. I would recommend using VisaEnvoy, their knowledge and understanding of the migration law is vast and took all the stress out of the process. Thank you for obtaining my PR!"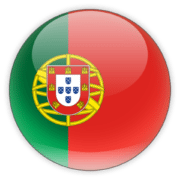 "I just wanted to say how amazing I feel now that my spouse visa  is granted and we can be together.Many thanks to VisaEnvoy and the hard work from Voya. At all times you kept me posted and replied to my many questions. You have been professional and thankfully the whole process only took four months and she was granted in prospective marriage visa, so now we just need to get married and come back for the permanent."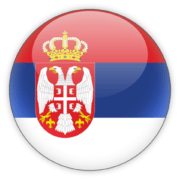 We would like to thanks you for the great job! My 457 was very complex as the business who wanted to sponsor me was a startup so no revenue or sales and so no profit. I initially thought we have very slim chance of success but Voya and Simon handled my case very well and still not sure how they convinced Immigration that my sponsor could pay my wages.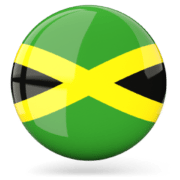 Mr Simon provided me with an exceptional service with my successful skills assessment application with Engineers Australia and for permanent residence subclass 189 visa to Australia. They were very knowledgable and experienced in dealing with Engineers Australia and then lodging my case for the Permanent 189 visa. They have attention to detail and know my resume better than I do!! I actually had a few date errors and they pointed out to me :) Thank you VisaEnvoy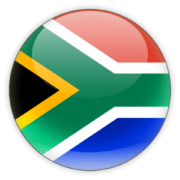 Simon represented me in the AAT and we had a positive decision on the day and that my case has to be sent back to immigration so they can amend it and approve my visa.  Simon is professional and very well organized and I have my student visa again.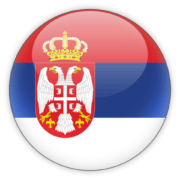 We are very pleased with the service that we received from Voya and VisaEnvoy in assisting us in our Skilled Worker permanent resident 175 application to Australia. They also did my skills assessment through vetassess. They gave us prompt e-mail responses to all questions we during this process. They are very professional and the outcome is a dream come true. VERY HAPPY. We would certainly recommend their services to anyone for all visa and migration matters.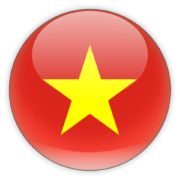 The corporate service and support was perfect, professional and swift. The quality of the service and honest advise of this expert team made it easy for us to understand the requirements to becoming an approved business sponsor and also our obligations towards our overseas employees now that they are on board . Thank you. I do eagerly recommend the VisaEnvoy team to any business who want to employ foreign nationals.
I am really happy that we signed up with Mr.Voya and VisaEnvoy. It was just a month ago that I signed up with them in Melbourne. They really helped me. I am impressed by the service which is very fast and was granted my 485 visa in just 1 month.  I was not sure how to deal with my studies not all being closely related and this requirement is very important from what I understood. I recommend VisaEnvoy to all who would like to immigrate to Australia without hesitation. Thank you very much for your support.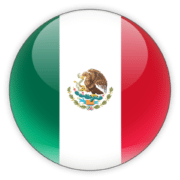 Our 489 visa is granted! The VisaEnvoy team provided all of the help needed for us to successfully get our 489 visa. This was very important to us as we can after one year go to a permanent visa. We currently live in Melbourne and are very happy with the outcome! Thank you VisaEnvoy team!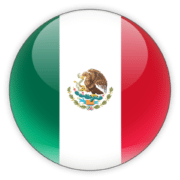 Dear Mr. Simon, We just received your email with our Australian visa grant letter and the steps and things to bring when coming to Australia. We would like to thank you for you excellent work. We would not hesitate to recommend your firm to anybody who is interested in bringing their loved one to Australia. Kind regards, Jane & Alejandro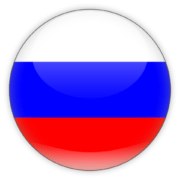 I can indeed confirm I have enjoyed highly professional, quality, time efficient and successful guidance and support from VisaEnvoy right from the start through to the successful Citizenship outcome of my Australian Immigration application process. I had some problems with speeding and was afraid this will affect my Citizenship application and so I engaged with VisaEnvoy to handle it. Job Well Done. Thank you guys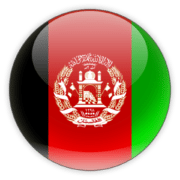 I would like to thank the VisaEnvoy team for their efficient work. The process was very smooth and quick. Now that my permanent protection visa is granted I can sponsor my family to come to Australia and am very happy. I will definitely use VisaEnvoy for sponsoring my parents and future visa applications.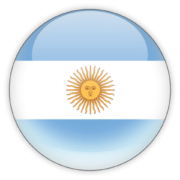 All the services that I received from VisaEnvoy regarding my visa and immigration application were truly professional. As a client, I'm completely satisfied and strongly suggest VisaEnvoy to any person who has the plan to study in Australia. I was in Greece and my student visa was granted in 3 weeks.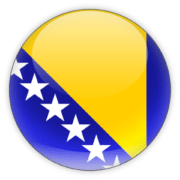 First of all, I would like to thank Mr. Simon and other staff for their serious work and honesty during the process. We got our parent immigrant visa this week and we are now getting ready to join our children in Australia! We appreciate the time, consideration, professionalism, courtesy, and interest you extended to us. The level of professionalism from your assistance has been exceptional. Thank you very much for all you and your valuable staff had done for us.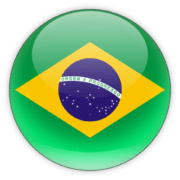 After applying myself 2 times through a travel agency and being refused my visa, I contacted VisaEnvoy. VisaEnvoy is a highly professional as well as a reliable legal firm. My tourist visa was granted in just 2 weeks. I have no hesitation to recommend VisaEnvoy to my colleagues and friends. I am sure that they will continue their success in the future.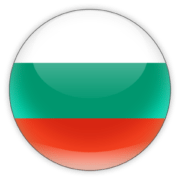 Wonderful service from this firm. It is the second time I have retained VisaEnvoy for visa issues and each time the service was professional, friendly efficient and successful. I highly recommend this firm. You can trust their advice and the follow their advice. After coming to Australia on a tourist visa, I liked it and decided to apply with VisaEnvoy for a 188 Visa.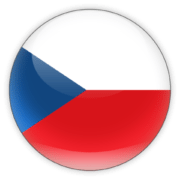 Thank you Mr. Simon for helping us through this process. We are happy to say that my wife has successfully gained Permanent Residence status here in Australia. It was very easy to work with your office. Answering all of our questions with simplified answers to help us understand what exactly we needed to do in our documents.  To my understanding, the application was processed quickly because all of the paperwork was in perfect order, complete and explanation for each. Many of my friends who did their applications had multiple requests for further documentation or had their entire application refused because they did not submit their documents properly and completely. Thank you again for helping my wife and I start a new life in Australia together. I advise anyone looking for advice and help to get their loved one to Australia to use VisaEnvoy. Thank you again!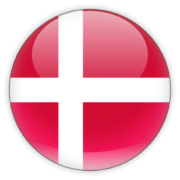 VisaEnvoy did a fantastic job with our family sponsorship application to bring my husbands parents here. They made the process smooth and easy for both my husband and his parents.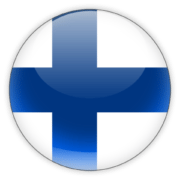 My husband and I engaged the services of VisaEnvoy and were very satisfied with the service. I am Australian and I sponsored my Finnish husband to come to Australia. We were cautioned that the permanent resident process would be a minimum of 8 months on the DIBP website, but we were extremely happy to get the PR granted in only 6 months. VisaEnvoy were responsive to our emails within reasonable time and gave us good recommendations for our visa applications. Our family is looking forward to starting our life together in Australia. We are super happy with the outcome. VisaEnvoy will go the extra mile for you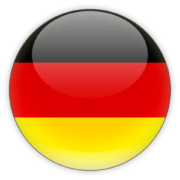 Well I don't know where to start. I am really grateful for your assistance.   You have secured my 187 permanent resident visa to Australia.  I and my family really appreciate it and wish you and team the best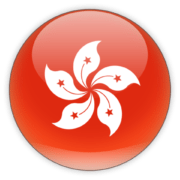 After only six months, which I consider very fast, I was granted my Permanent Residence Status in Australia for the Skilled worker 189 Visa. I am so thankful with the service offered by VisaEnvoy. The fees for their services were very affordable and fair, and there were no "surprises" down the road. VisaEnvoy are the professional migration agents based in Melbourne that have the experience and capability to get you results. I highly recommend them!!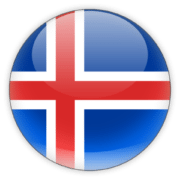 We are ove the moon to see we have been granted the permanent 186 employer sponsored visa. I was on 457 for 2 years and became eligible to apply for 186 only a few months ago. Cannot believe the quick process. They were so patient & understanding when we asked questions & took the time to respond asap with detailed explanations.  I would highly recommend VisaEnvoy to others.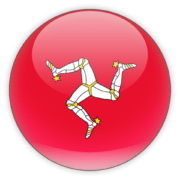 I was highly surprised at VisaEnvoy because of their high standards in dealing with clients. This is kind of amazing and their services are excellent. All you need to do is follow the instructions given and all will come out with a solution to your migration matter. I will always refer everyone to VisaEnvoy. Best regards. My case was a Student Guardian visa granted in only 2 months. I can be with my daughter now and am very happy.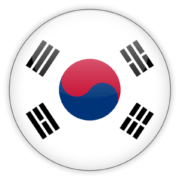 Using the services of VisaEnvoy has been efficient, friendly, honest. Every step of the way was fully explained and done in precise manner and easy to follow it would have been daunting without their help and guidance. They were very timely and although it is a long wait from the Australian Government side I cannot explain the excitement and happiness when my husband's Visa was issued. We would strongly recommend using VisaEnvoy for your spouse immigration visa.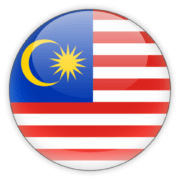 The service I received from VisaEnvoy can be described as professional and exceeding expectations. From the start, they'd give you so much information and guidance step by step that you won't even need to ask for any other. If you follow their guide and instructions, then be rest assured that the chances of success are high. Knowing that my visa and immigration matter was a big decision, it took me quite a while to engage their services. Once I did, I never looked back. I was cooperative in doing all they requested, and I asked questions when I wasn't sure of certain things, to which I received timely responses. My 190 visa is approved. It was a process of TRA skills asssessment, Invitation from Victoria, EOI, Lodgement of Visa application and finally visa being granted in May 2017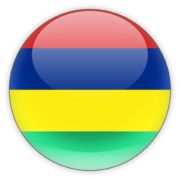 VisaEnvoy has been very helpful in the successful application of my 190 Visa application. They helped me with Ahpra skills assessment as Nurse, Victoria Nomination and finally we lodged EOI and visa application. Mr Voya has answered all my queries on time and I would definitely recommend their services to any one who's looking to immigrate to Australia.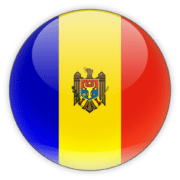 VisaEnvoy Services goes beyond professional and application fees. It's about value for money. You gave your service in such a way that I must recommend you to everyone. Excellent skill and experience in immigration and visa matters is top notch and that you have displayed in helping me to bring my partner here in Melbourne. Just keep it up.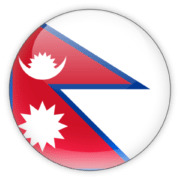 Very professional, friendly and knowledgeable staff who push to ensure the process goes successfully to the end. I am now a citizen of Australia. Great job VisaEnvoy and thank you!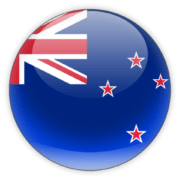 VisaEnvoy's assistance and guidance throughout our partner visa (de Facto) case was highly appreciated. They are competent enough to deal with immigration cases with their experience, vast knowledge and their interest in every single case to make every potential case a success. I highly recommend VisaEnvoy's services.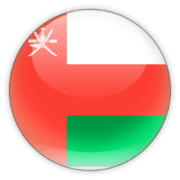 Excellent services, the accuracy in time, quick response, different options and solutions, pros and cons of each and the outcome is outstanding. 189 visa approved in less than 6 months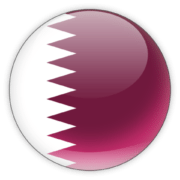 Very efficient and accurate information was provided during the immigration process. Communication was on point and effective regarding the various changes to the process by DIBP. I could not have wished for a better outcome and a stress free assistance and support. Thanks to VisaEnvoy team for making this happen.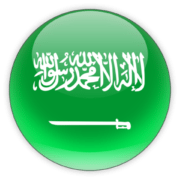 After researching for over a month, we decided to hire VisaEnvoy as our migration agent as they were here in Melbourne and seemed professional and to know what they were doing. The whole experience was great, as they dealt with every detail from the beginning. They were very diligent. I have personally recommended their services to four co-workers, and they have also succeeded in their applications as Engineers for the 189 visa.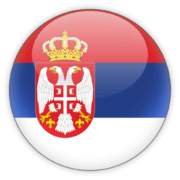 Thanks Voja and VisaEnvoy. The service is very professional. Responses to enquiries are always fast and helpful. They will address all the concerns in your application so you will not get requests and requests from case officers. Mine was a 407 training visa. I can recommend them to anyone to engage and retain their services.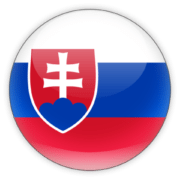 Words are not enough to thank VisaEnvoy for all the exceptional work.  In 2011, we contacted them for the first time and they helped us get, in just a few weeks, the Visitor Visa and then an employer sponsored visa.  Today, less than 5 years later, after yet again receiving proper advice and guidance from Voja and Simon, we can become Australian citizens.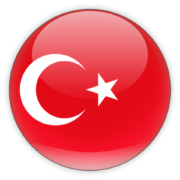 I really appreciate the excellent service extended by you with regard to my Business Visitor application and then my 188 Business and Innovation application. Without your direction and support I may not have received my business visa within such a short period of time. And thank you for your professionalism, responsiveness and understanding during the wait and our journey to Australia. I highly recommend your service to any prospective client.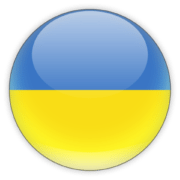 Dear Simon,
Thank You so much for your hard work to get the 457 visa.
Everyone is very grateful to the job you have done for us. I hope to work with you for the 2nd stage which is 187 visa
Kindest Regards,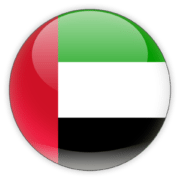 Hi Voya,
This is to confirm on the receipt of the documents and my gratitude to you and VisaEnvoy. No words could express my happiness at this moment and am very happy about the outcome of our 132 business talent visa. We just need to pack and come to Australia and see you soon.
Best wishes,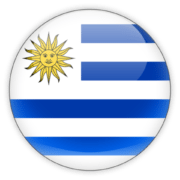 Thank you so much Simon and Voja for the support and all your effort!! This is great news, life-changing news, and I am shocked how well it all went even though I had a slow training sponsor.
& even more happy clients….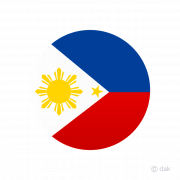 You're amazing!!!!
Thank you so much for all your help since from the start of the visa process. Much appreciated.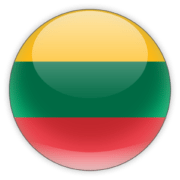 From the start helping me to chose which visa would best be suited for my circumstances, through to processing my application,  VisaEnvoy have been helpful all the way through the process. They made the steps very clear, gave information on everything I needed to know, and realistic time-frames. We had numerous meetings  with my employer (sponsor) to address his questions and concerns. VisaEnvoy made the process stress free, and I now have a 457 visa and planning my work for the next 2 years to hopefully achieve permanent residency .
An all round excellent service I would highly recommend.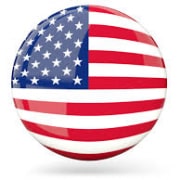 We knew our case would be complicated as we needed a skills assessment from engineers Australia, so we looked for a migration agent and after reading numerous reviews settled on VisaEnvoy.
Right from the very beginning they have been professional , helpful , contactable , friendly and positive !
They have led us along in the right direction , buoying us when we became a little disillusioned (skills assessment took ages for us) .
They have patiently answered all our weird questions .
So a big thank you to all at the visa bureau with all your help achieving a 189 visa !
Special thanks to Voya and Simon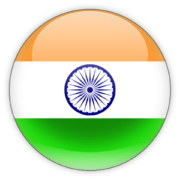 A very Big Thank you to VisaEnvoy and each person that helped us to obtain visas for Australia. You have been incredibly helpful throughout the whole process.
A special mention to Voya,  who was always there for us and answered all the questions we had. As a result of his hard work we obtained our 457 visa in a very short space of time. Due to rule changes in April 2017 we had to change our visa as the old 457 did not have good prospects to a permanent residency , Voya explained our options in detail and we decided to do a 187 visa with my new job offer and employment contract.
After doing my TRA exams and getting skills assessment it only took 6 months to obtain my 187 permanent visa. The whole team have been very professional from start to finish. Without a doubt I would recommend VisaEnvoy to anyone.
Thank you
Prince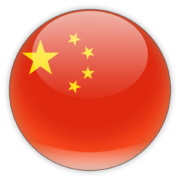 Excellent service, always available to discuss visa application via phone or email.
I was quite anxious at first with the company being based in Melbourne and we were in China, however everything was extremely smooth and no need to go there personally, everything was completed via email and Skype. The forms were all done electronically through their Migration Manager software which made things super easy.
I would strongly recommend this company for anybody looking for a hassle free visa.
Thanks very much to all the team.
Xiu Xian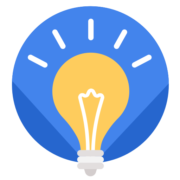 My husband and I cannot recommend Simon at VisaEnvoy enough! His support in our partner visa process was simply amazing. He was incredibly helpful and I'm sure that without his help our process would have been so much more stressful! We applied offshore for the visa and despite the time differences Simon was always able to help us promptly, efficiently and clearly. He was so kind and patient and so helpful with all our questions and had amazing input that helped us to really make a solid application. Thank you so much to Simon and VisaEnvoy, because of their services my husband and I are happily living together in Australia. So grateful! We spoke to numerous visa agencies before finding Simon and he was an obvious first choice for us, as said before, cannot recommend enough!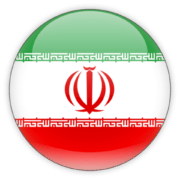 I called the agent and someone who sounded knowledgeable was able to give me helpful information. Good one
I'd like to thank VisaEnvoy for the professional manner they handled my 457 visa application process from the start all the way to a positive outcome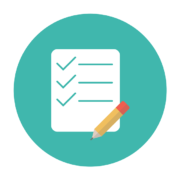 Our highest gratitude and appreciation we are so grateful for what u did for us thank you very much. …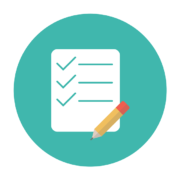 I recommend VisaEnvoy Immigration widely, they are a very professional team, extremely reliable, and the most important they understand your needs. They always are willing to help you! Thanks for all your support!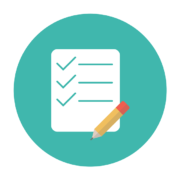 If there is an office of lawyers specialising in the subject of migration and that I can recommend to eyes closed they are VisaEnvoy Immigration Office, Honest, professionals and they are incredible human beings, Thanks for all the guidance given to our needs, our expectations were surpassed.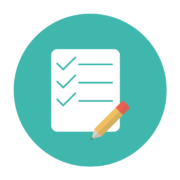 To the best migration Agent ever…!! VisaEnvoy handle professionally and quickly, always providing the best legal and expert advice for each step, I highly recommend their services to anyone in need of an Australian migration agent; not only were professional but also understanding of every individual situation, thank you for the support in my case.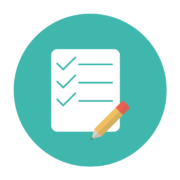 we still can't believe how fast our 2 visas get accepted, that was so fast and saved almost 2 years of time for us to be apart….we don't have enough words to thank you